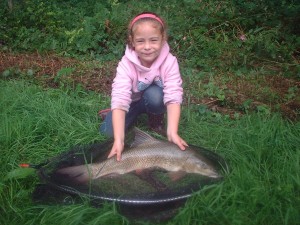 It was my eldest daughter Emily`s turn for a trip out on the banks of some river somewhere which might hold barbel for us to have a go at! The rain came down and made things a little difficult for comfort and for access, but nothing was going to dampen our enthusiasm today. After showing my daughter the ropes she was able to hold the rod and feel a barbel take on our first cast, it was a bit much and too heavy for her really. The river was running with a small amount of colour and the fish were willing to feed, so the bites came steadily through the afternoon. The swim is a typical barbel holding area with a snag and steady flowing oxygenated water to cast to, the fish will come up under the rod tip when they are feeding well, they were not far off on this afternoon!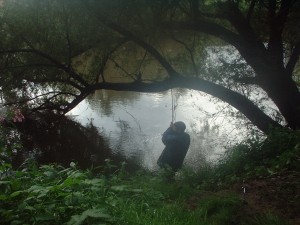 Emily was a tonic to be with, lots of questions and always willing to try, she seemed to thoroughly enjoy the day with dad, she also took these pictures!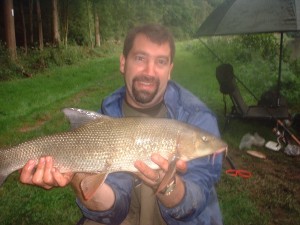 A photographer in the making! We finished the day on dark with 2 chub and 10 barbel to 8lb, another day to remember when the bites are a lot harder to come by.